Youth Programs at Adath Shalom
Adath Shalom Congregation offers child care and pre-bar/bat mitzavah programming on the third Shabbat most months. Please see the bulletin for latest information.
Child care
Angela Lowe, who is the current interim director of the Ganon Preschool, leads our child care program. She is ECE qualified and has been teaching 2, 3 and 4 year olds for almost 10 years.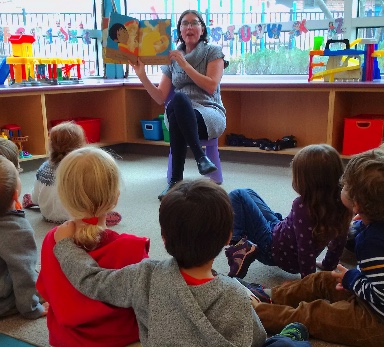 Angela provides a stimulating program in the gym or one of the classrooms, where children can explore age-appropriate activities.
Activities include games such as Jewish memory match, singing Shabbat and holiday songs, and reading books about Shabbat or upcoming holidays.
Depending on the age of the children, Angela may explore the Parsha of that week.
Our goals are to foster a sense of community, to help build listening skills, encourage co-operation, and inspire curiosity about traditions in Judaism through stories and discussion.
We invite you to bring your children or grandchildren on Shabbat mornings to join others for fun and activities in a warm and caring Jewish environment.
Pre-Bar/Bat Mitzvah program
Running concurrently, Joel Yan leads pre-Bar and Bat Mitzvah youth in an enjoyable program that includes practicing the ritual skills needed for Bar and Bat mitzvah. We will hold a mini-service with Torah reading and give a mini-dvar.
Schedule for 2018/2019
Please refer to the latest bulletin or contact Sylvia or Joel for information.