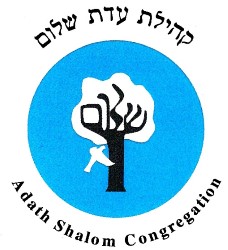 Adath Shalom Ottawa Donations and Dues Renewals
This form is used to pay renewal dues and/or to make donations online. Payment can be made without fees using Interac, available with your online banking, or PayPal using either your PayPal account or your credit card if you don't have a PP account. If paying with Paypal, please note that we ask you to cover the Paypal fee, shown prior to payment.
If you would like to join Adath Shalom, please first contact our membership coordinator from the contact page.
If you are changing membership type, or need to inform us of changes, such as mailing address, please email the financial secretary.