We invite You to link yourself with the Adath Shalom community by participating in the writing of this Torah Scroll.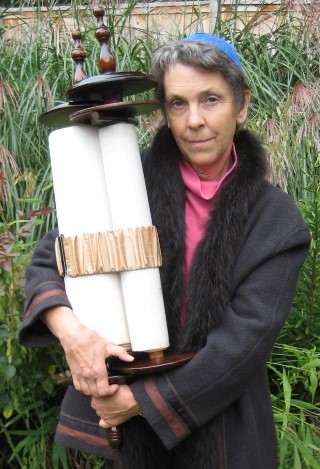 Click here for Torah fund donation form
A year ago, it became evident that Adath Shalom needed to purchase a Torah sufficiently light (in weight) as well as shorter in height that would enable most of our members to perform the mitzvah of Hagbah.
During the summer, the opportunity arose to purchase a used Torah in excellent condition that suits our needs. It's cost was $14,000 USD. A most generous donation was received from the Brodo family that has covered half of our costs, and the remainder was covered by redeeming several GICs.
We need to have sufficient financial resources in the Ben Brodo Torah Fund to enable us to replenish our GICs, as well as to purchase or create a mantle for our new Torah and to ensure that we will have an adequate reserve for repairs to our older Torot. The goal is to reach $10,000.00 with a "Writing the Torah" program. A charitable donation receipt will be issued for all donations.
We invite your participation in the mitzvah of "writing this Torah Scroll".
Suggested options are:
a "book" of the Torah (Bereishit, Sh'mot, Vayikra, Bamidbar, Devarim) : $1600
a Sedra/Parasha/Weekly Portion: $360
an Aliya or chapter: $180
a Pasuk or verse: $72
a word or two: $18 donation
Any part of the Torah – letters, words, sentences, and Torah portions – can be dedicated in honour of or in memory of your loved ones or by choosing a Bar/Bat Mitzvah or wedding anniversary Torah portion.
Where to send donations
Please use our donation form to send your donations to Andrew Oakes, Financial Secretary, Adath Shalom Congregation, 31 Nadolny Saks Private, Ottawa, Ontario K2A 1R9
If you have any questions, please speak to Susan L.C.